Dearest Ajawah Family,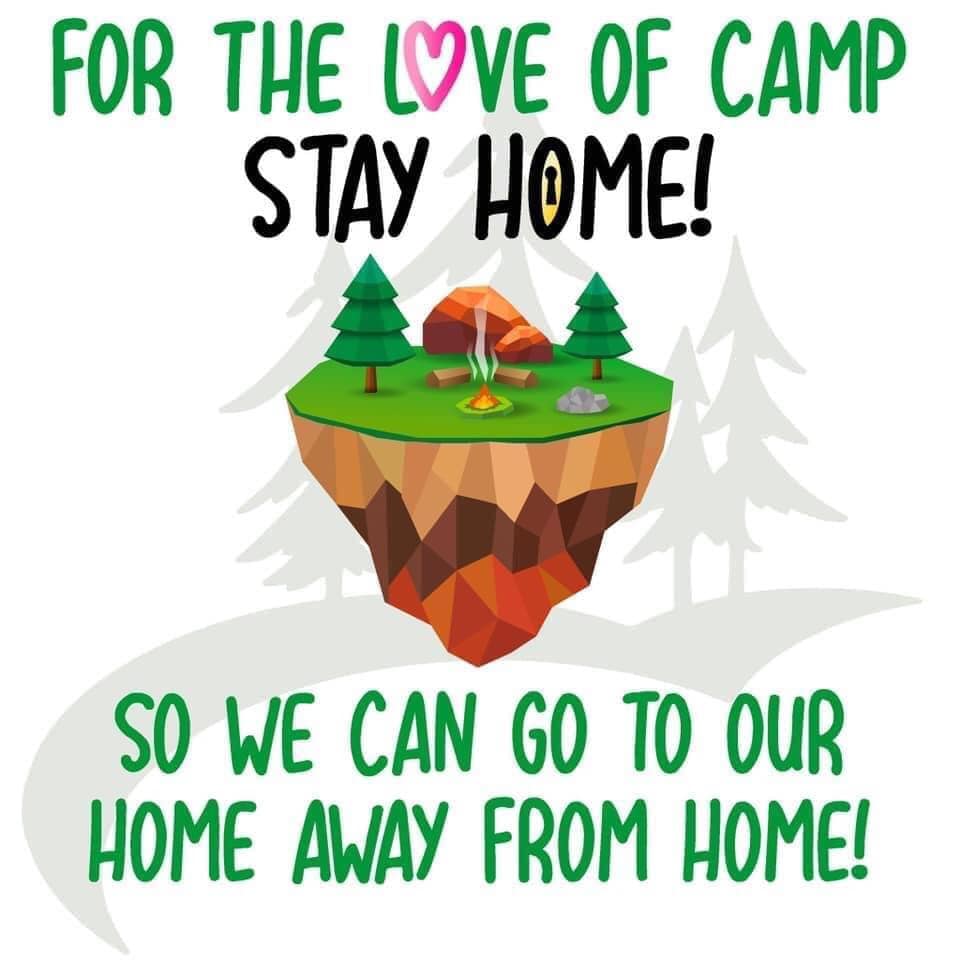 As the world is gripped by this pandemic, so are our hearts, wondering and hoping that Camp can go on as planned this summer. Like everyone in the world, we just don't know what the future holds. Please know that our decisions will be made by heeding the advice of the CDC, the MNDOH, and other local authorities. Ajawah is fortunate to have a dynamic Camping Board, with varied knowledge and gifts, and a loyal and capable medical staff.
The following are our summer plans. There is a lot of information, so please read carefully:
SCENARIO #1: NORMAL SCHEDULE
Based on current data and models from the MN Dept of Health, keeping these dates is unlikely, but information is updated frequently, so we are holding out hope.
At 3:00p.m. on Sunday, June 7, we will announce if there will be no changes to our current schedule, keeping our four 13-day sessions:
*G1: June 21-July 3
*G2: July 5-17
*B1: July 19-31
*B2: Aug 2-14
SCENARIO #2:
At 3:00p.m. on Sunday, July 5, we will announce if we will follow the following amended schedule of four 10-day sessions:
*G1: July 11-20
*G2: July 22-31
*B1: Aug 2-11
*B2: Aug 13-22
SCENARIO #3:
At 3:00p.m. on Sunday, July 26, we will announce if we will cancel all sessions for the summer, or follow this schedule:
(Two 10-day sessions)
*G1: Aug 2-11
*B1: Aug 13-22
Communication:
We will post decisions on our official Facebook page (www.facebook.com/CampAjawah), on our website (Ajawah.org), and on our Instagram (@friendsofajawah). We will also send an email to all registered campers.
Parents, we need your help.
We realize that these alternative times for Camp mean that you may need to adjust your plans quickly. The same is true for us, our staff, and the many people we need to get Camp ready. Please help make these adaptations go smoother by filling out these forms as soon as possible:
*Fill out this quick survey: https://forms.gle/sDzYsDVNhYDFfbpU6
*Fill out your camp forms on your Parent Dashboard.
A word about registration fees:
Should the sessions be shortened, prices will be appropriately reduced. If you need to cancel your reservation, or will attend a shortened session(s), we will grant a full or prorated refund.
If your child isn't able to attend, or if her/his/their session(s) is shortened, you will have the option to make a donation if you are able. Please know that any extra monies we receive will go toward camperships. A large percentage of our families use camperships in a normal year, and we anticipate they will be of even greater need this summer due to COVID-19.
You can register for Ajawah this summer at Ajawah.org.
If you have other questions or concerns, you can also contact Boys' Camp Director, Dave Moore at (612) 747-8364 or Girls' Camp Director, Mindy Meier at (701) 625-1544.
https://www.ajawah.org/wp-content/uploads/2020/01/ajawah-logo-3-300x186.png
0
0
admin
https://www.ajawah.org/wp-content/uploads/2020/01/ajawah-logo-3-300x186.png
admin
2020-04-15 14:59:13
2020-06-23 19:55:05
April 15th 2020 Update