Ajawah Minecraft Server
Do you miss Camp Ajawah? Are you excited to get back to camp, but can't wait until opening day? Or are you new to camp and want to check it out. (kind of) before you go?
Well here's your chance. Camp Ajawah now has it's own Minecraft server where you can explore camp, or just hang out and chat with your camp friends. And if you want all of you can go out and have some adventures together in Minecraft's multiplayer mode.
There are some caveats of course. This works best with Minecraft Java Edition on a PC. You can use Bedrock Edition for PC's as well, but occasionally you might get disconnected, and then you just have to reconnect. It is possible to make work on a Xbox, but you have to have Bedrock for the Xbox, not just the Xbox Edition. You can also get this to work on some tablets and other devices, but some people have reported they couldn't get it to work as well.
The address for Java Edition is: 33-100-ajawah.playwn.co
The address for Bedrock Edition is: 33-100-ajawah.playwn.co and you have to put the port in as well: Port: 25593
If you are on an Xbox check out this video: https://www.youtube.com/watch?v=Xr8kbmzTJBs I got this to work on my Xbox, but had problems with it probably 1/4 of the connections.
No instructions for whatever other devices you are on. That's what Google is for.
In Java Edition on a PC just select Multiplayer….
(Note that the picture below is a little old, we are on Java version 1.18 of Minecraft now)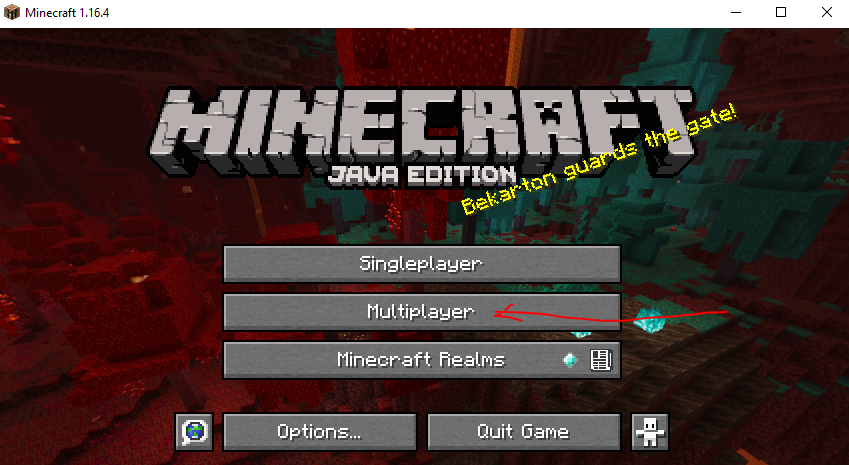 Then select Direct Connection….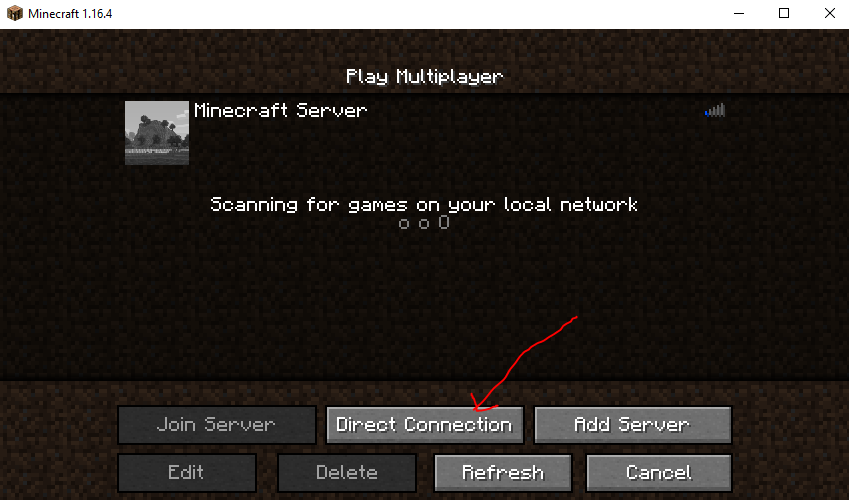 Then type in the address: 33-100-ajawah.playwn.co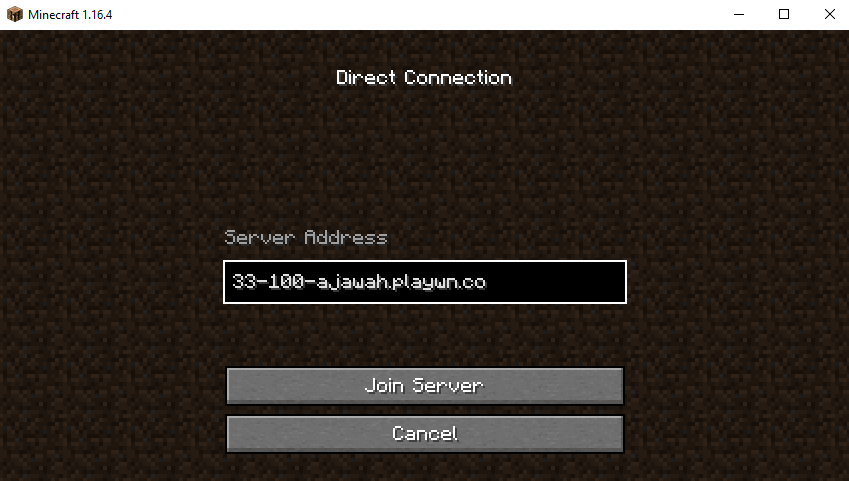 And Voila! You are in Camp Ajawah!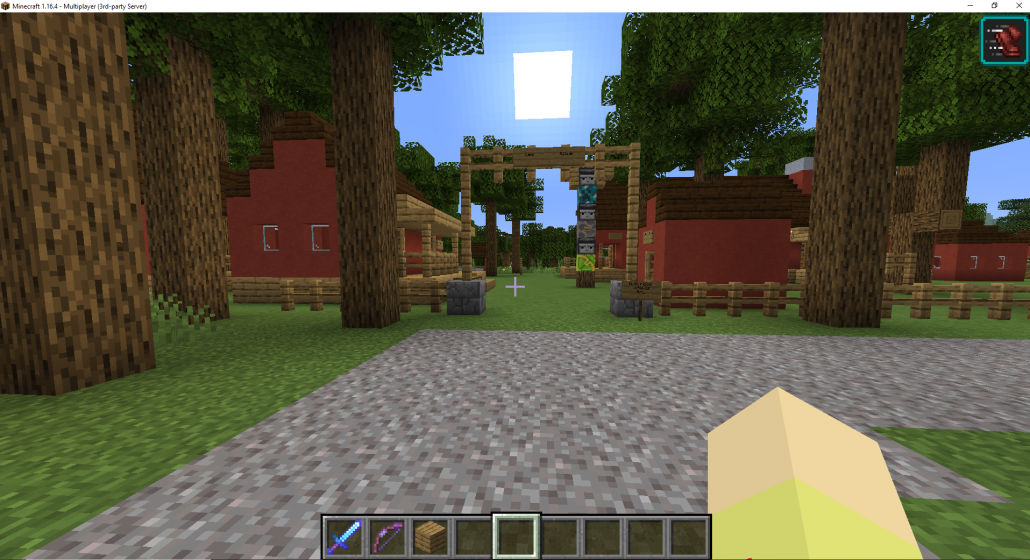 The process works similar for other editions, but unfortunately no screenshots of those.
A couple quick points about this server.
Please keep the Camp Ajawah spirit while playing, and play as if Dave or Tilly were watching over your shoulders 🙂
You can't add or remove blocks in Camp Ajawah, all you can do is walk around the camp.
You are safe in Camp Ajawah, (the boundaries are obvious), nothing can harm you in the camp.
Outside of Camp Ajawah it's a normal Survival Minecraft server, (more or less since there are a few mods added). It's a dangerous world outside of Camp.
Outside of Camp, (by the (Keep Right sign), you will see portals to other parts of the world. Feel free to explore.
There are lots of new dungeons added, and they would be best handled with a group of friends.
The server uses the Grief Prevention mod. Learn how to claim land and protect it here: https://dev.bukkit.org/projects/grief-prevention
Please don't distribute this server's address to others outside of Camp Ajawah, or Troop/Pack 33 & 100. We'd like to keep this server for those who have a passion for Camp Ajawah.
And while we hope you don't have any problems while playing the game, if you have any difficulties with other users please send an email to ted.mclaughlin@gmail.com and explain them. If it's a serious issue with someone, feel free to text (612) 845-3062 and Ted will log into the server and deal with whoever is causing the problem.
Have FUN!!