Summer Session 2021 Recommended Packing List
(List will be updated for Summer 2022 as appropriate)
In this COVID year, we'd suggest that you think a little more about the following:
Extra warm clothes, and substantial rain gear. (When it rains, it can get cold quickly. Because we can't gather inside as easily, it'll be important to have warm clothes and rain gear that'll keep the warm clothes dry.)
Masks. Campers and staff will be wearing masks each day. Remember there's no laundry service, so at least one mask per day is necessary. Please label all masks.
A small bottle of hand sanitizer
Water bottle. We won't use the drinking fountains, so please bring a water bottle and make sure it is clearly labeled.
Bag for dirty clothes /masks
CLOTHES:
T-shirts/tank tops (1 per day)
Long sleeved/flannel-like shirts (2)
Sweatshirts, sweaters (2)
Shorts (3)
Jeans, pants (3)
Underwear (remember, there is no laundry service)
Pajamas (2-3)
Rain gear (poncho, rain jacket, rain boots)
Hat (1 or 2)
1 pair sandals/flip-flops
1 pair sturdy shoes/running shoes
Socks (several pairs, consider 1-2 warm pairs as well as athletic)
Bathing suit (2 or 3)
Girls Session: A special/dressy outfit for "Ritz" dinner on 2nd to last night.
PERSONAL CARE:
Beach towels (2)
Bath towel (1)
Washcloths, soap, shampoo, toothbrush, toothpaste, comb, brush, hair ties, tampons/pads, etc.
Shower/sink caddy (ice cream bucket)
Mosquito repellant
Mosquito after-bite lotion (calamine)
Sun-block, waterproof is best
Hand Sanitizer
Masks (at least 6)
A mask clip/lanyard
BEDDING:
Sleeping bag or sheets and blankets for cot
Old bed sheet for mattress cover (if desired)
Pillow, pillow case
Mosquito netting (see below for tips)
Blanket for campfire
Ground cloth (waterproof – plastic tarp, tablecloth or oil cloth)
OTHER ITEMS TO CONSIDER:
Cub Scouts/Scouts BSA- scout handbook
Stationery, pen, stamps
Disposable/Inexpensive Camera (optional)
Flashlight w/extra batteries
Jackknife (if desired, will require safety training to use)

Mosquito Net – Fits over cot and ties to T-bars that are already lashed to the ends of the cot and tucks under mattress.
(76″ x 33″ x 35″)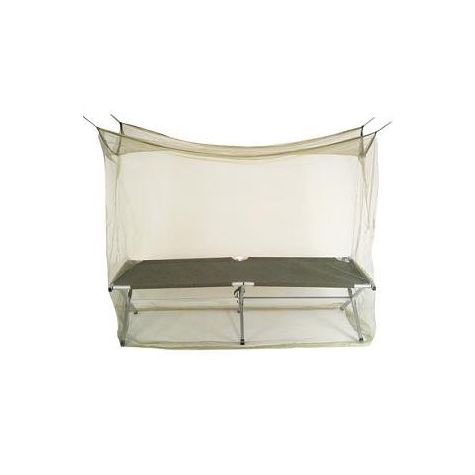 POSSIBLE MOSQUITO NET SOURCES
BSA's Scout Shops around Twin Cities
REI – Bloomington, Roseville & Burnsville
Dick's Sporting Goods – Various locations
Mills Fleet Farm – Blaine (35W/Lexington), Brooklyn Park, Oakdale & Hudson, WI
Walmart & Sam's Club's also sell them, seasonally
Amazon.com